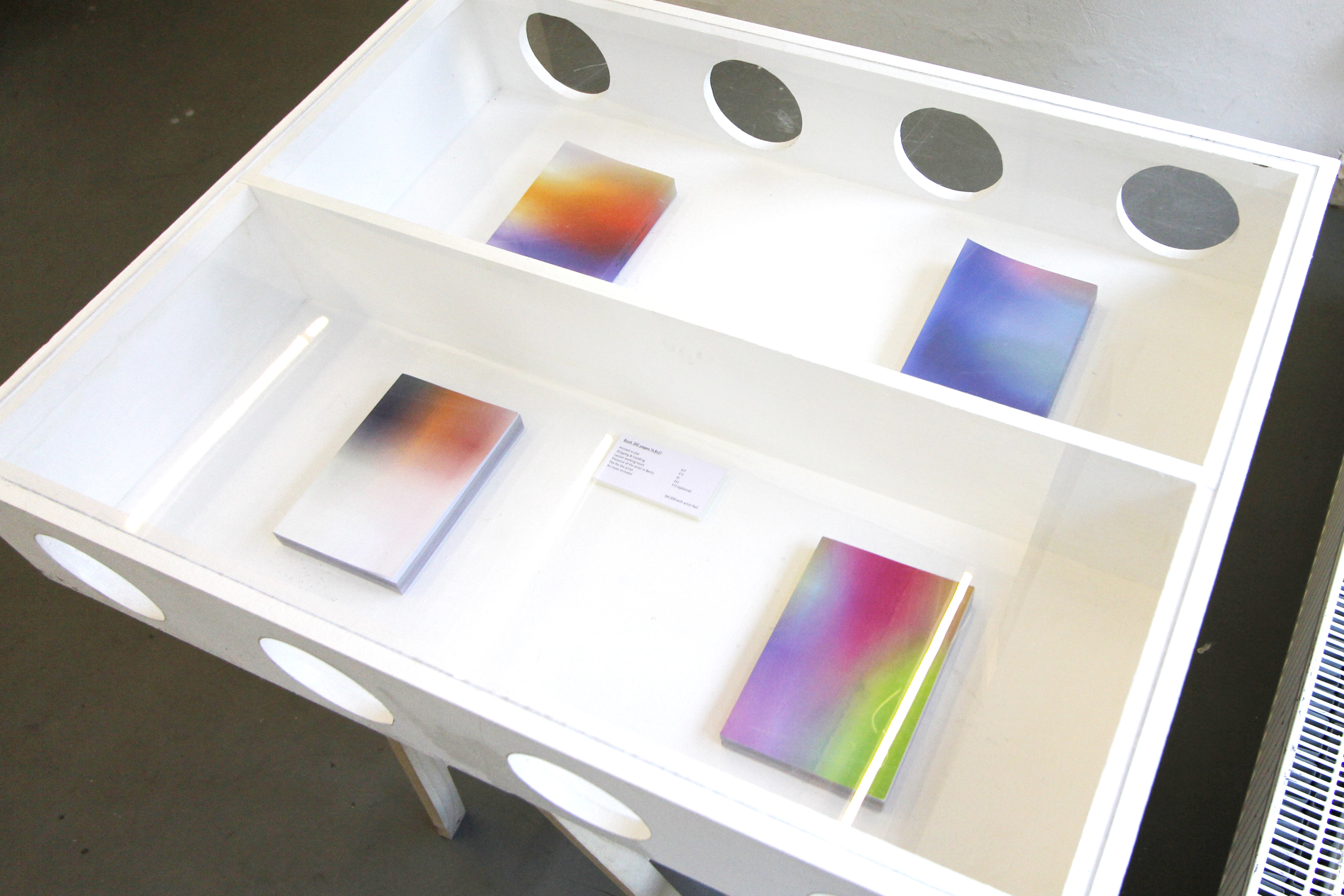 Colour shift moments shaped by means of rules and omissions, acceptance and refusal, luring the viewer into myopical nonrandomness and ultra severe visual boredom. Contemporary lazy loadings.
A solo art stunt inspired by the decades between the abstract expressionist movement and the computer's unintended digital creations.

Not a single line of code has been abused in the making of these beautiful yet functional artworks in the highest quality. All paintings are oil handmade, accompanied with a limited edition print on demand book with four different covers, characterised by simplicity, functionality and timelessness.

The Tropics

A one day exhibition on a Friday, June 2nd, 2o17 at
Raum Vollreinigung, Berlin